Incoming Brexit brings a lot of uncertainty to UK based businesses. It's a big transition and a challenge for business people to make things work as smooth as possible after the big day.
Adaptability and positive mindset can be key to see the struggles of such change as challenges for a new era. Businesses need to adapt fast and find ways to be still efficient, secure and keep possible arising costs to minimum. Cyprus as an EU state member is an attractive destination for company re-domiciliation for various reasons. The country is considered a business hub but also combines great weather and high-quality lifestyle.
What are the main concerns of UK businesses?
Trading of course.
Possible additional import duties can financially break a business. Traders need to ascertain these unexpected costs and evaluate their options if they will continue to operate from UK.
Contracts of workforce.
Organizations have to take care of the current contract agreements and plan ahead for the future regarding their recruitments. EU workers rights in the UK will probably change and obviously organizations who choose to EU Nationals until now, will have get prepared for the future.
Devaluation of sterling. Probably one of the scariest.
This is something nobody can predict and act in advance. Probably forward buying is a good deal in some cases. Hedging may work for some, but nothing can keep you assure you for the future. Unfortunately, there's more to point out. But we don't want to focus on the negatives.
What you can do? Plan and be ready. This is a challenge where you have show up and put your organisation in a position to survive and grow again.
Towards the best business destination. Operate worldwide from an EU based company.
Cyprus is a well-established business hub in the European region. Offering a variety of incentives to businesses and start-ups the country has managed to land many international companies and huge tech organisations. The attractive tax regime, the stable economic growth on various sectors, the solid legal and banking system based on the Anglo-Saxon model and the various investment schemes are some reasons business people and investors choose the country to relocate. All these under the EU umbrella.
Tax System.
Cyprus offers one of the most attractive tax regimes in Europe, fully compliant with EU, OECD and international laws and regulations. Some of the appealing benefits are:
One of the lowest corporate income tax rates in the EU at 12.5%
Dividend participation exemption
Exemption on disposal of securities (e.g. shares, bonds, debentures)
No withholding taxes on dividend, interest and royalty payments abroad
No capital gains tax (except for disposal of real estate in Cyprus or shares of company holding real estate in Cyprus to the extent gains are attributable to the real estate holding)
No succession taxes
Tonnage tax for shipping companies
National interest deduction for investments into Cyprus companies
More than 60 double tax treaties
Professional Services and talent.
The high level of skilled human talent constitutes one of Cyprus most compelling advantages, complemented by a broad range of high-quality professional services.  As a dynamic business centre, Cyprus offers an abundance of highly educated and skilled individuals, multilingual and ready to serve the needs of any business. Cyprus ranks amongst the top countries in Europe for tertiary education per capita.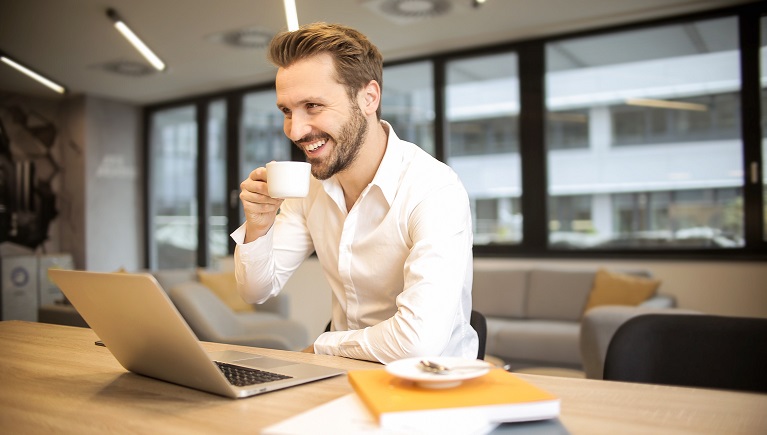 Doing Business in Cyprus. There are many factors that make Cyprus an attractive environment for doing business.
Business culture.
Cyprus has a solid and friendly infrastructure for businesses. English language is widely used as the main business language but one of the biggest advantages of Cyprus is the legal system which is based to the English law making it very effective and suitable for entrepreneurs. Nicosia and Limassol host the two main business centers of the island. Limassol hosts the main port of the country. Two airports are located in Larnaka and Pafos.
Location.
Cyprus as it lies at the crossroads of Europe, Asia and Africa is close to the busy shipping and air routes linking Europe with the Arab world and the Far East, representing a strategic hub for business activities in the region. In addition, Cyprus itself is a market with great opportunities for new businesses and ideas.
Workforce.
Cyprus exhibits the highest percentage among the EU of people between the ages 25-35 possessing tertiary education qualifications. Another important advantage of Cyprus human capital is that the country has various foreign communities such as Russians, thus making it easy to recruit foreign speakers, translators, or generally professionals according to the nature of the business. Finally, labour costs are considerably lower in Cyprus in comparison with the EU average. Correspondingly, office and living accommodation is relatively inexpensive with substantial choice, whilst the overall standard of living is high.
Intellectual Property regime.
Cyprus has a well-established Intellectual Property (IP) regime that big companies like Wargaming take advantage and setup their operations. Tech companies and start-ups choose the country as a home not only because of Tax but also because of security of their assets under the structure IP Law in compliance with various international agreements. Some of them are: World Intellectual Property Organization, the agreement and protocol of Madrid for the international registration of trademarks, Paris convention for the protection of IP, the Patent Cooperation Treaty, the Bern convention on the protection of literature and artworks.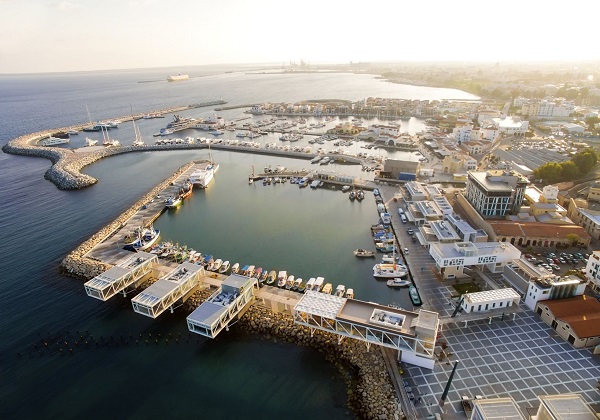 Growth Sectors.
The country has shown huge developments to various sectors the last decade. This growth has attracted businesses, huge organisations and international entrepreneurs from all around the world.
Shipping.
Cyprus is a renowned International Shipping Centre and home to some of the world's leading names in the global shipping industry, such as the Italian MSC Mediterranean Shipping Company, the German-owned Bernhard Schulte Ship management and the Russian Unicom Management Services.
Cyprus maintains a wide range of competitive advantages through a high-quality maritime cluster, offering efficient and quality services. The island is the 3rd largest merchant fleet in the EU and among the largest merchant fleets worldwide.
Tourism.
Tourism has traditionally been a major source of income and a driver of economic growth in Cyprus, with a significant contribution to the country's GDP. Being one of Cyprus' most resilient and strong economic sectors, tourism continuously experiences substantial growth, translated into a number of more than 2.5m tourists visiting Cyprus every year.
Energy.
The recent discovery of hydrocarbons in Cyprus' Exclusive Economic Zone (EEZ) has created new and exciting prospects for Cyprus to become an energy hub in the Eastern Mediterranean. Prospects in the energy sector are promising thanks to the island's geostrategic location, connecting Europe and the Black Sea with markets in the Middle East and Asia.
Startups and Innovation.
The development of the Start-Ups sector is booming in Cyprus. The government has introduced significant incentives in order to boost innovation and entrepreneurship, such as the approval of investment tax incentive packages for start-ups, as well as the introduction of the Start-up Visa for third country nationals.
You can also contact us for any enquiry.